Poems for Haiti, A South African Anthology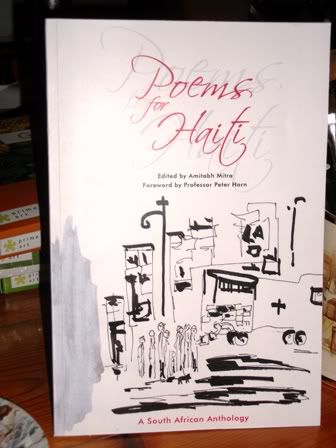 This unique poetry collection, the first of its kind has the representation of major voices of contemporary South African poetry movement with a forward by Professor Peter Horn.
This anthology not only verifies the extreme torture a single nation, a single environment and a single feeling went through that day but also unveils dehumanization of victims, death couldn't have erased such stretched pain, such agonizing screams till this day.
The book would be launched by Live Poets Society at Durban on 13 October 2010 and thereafter at East London and Grahamstown.