Hudson View celebrates the best of poetry from South Africa
The latest issue of Hudson View, exclusive print poetry journal being brought out simultaneously from United States and South Africa, showcases the best of contemporary South African poetry along with world poetry. Subscribed by major universities in USA, India and South Africa, it provides leadership to the poetry movement of unknown writers and major players at a global scale. A Hudson View is archived at NELM, Grahamstown and the New York Central Library.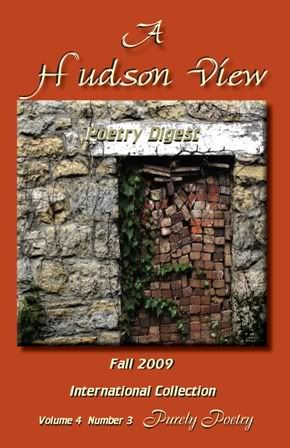 Available from me at Rand 102 plus R 25 postage and posted within Southern Africa. Please contact me for a special pricing for SAARC countries. Listed with Amazon, Barnes and Nobles. Complimentary copies to Book.co.za members.