Remembering Papiya Ghosh – A Poem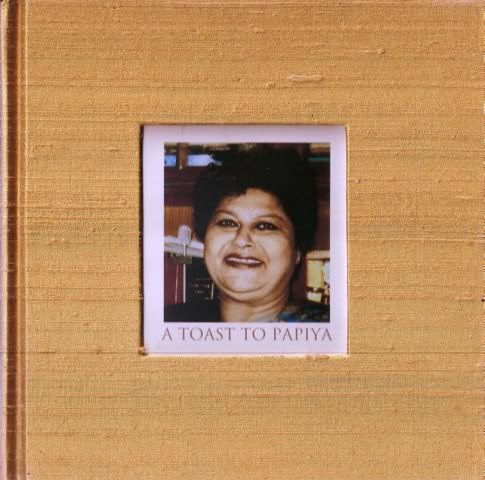 the ruddy earth had rained
unflinching plague on a land
fertility is an abhorred word here
guns plough and saplings search for
shame in slighted congruency
knives enucleated the eye
of a stranger democracy long back
while prakash jha filmed
its ever growing caracasses, birds
sutured lips
money nurtures in stale blood
there is a buzzing of flies from
vendettas emetic of a slaughter season
chat puja every year cajoles
to wounds maimed
and dried hard dung cakes
the giggling brahmin tries pouring ganges water
papiya ghosh believed in bihar
instead
a sky masquerading a poem
incised her mind
and reason
on third december
two thousand and six.

The beautiful book above titled, A Toast to Papiya was published by Purnujjal Papiya Ghosh Memorial Trust in 2008. Among many other memories and achievements of Papiya this book has brought to light, it has the invaluable Kokkie Kol column of JS where Papiya and Tuktuk regularly wrote and through it she was known all over India during the seventies. As JS fanatics and the world's oldest teenagers, we miss her a lot.
This material originally appeared on Desicritics.org