Introducing Stanley Onjezani Kenani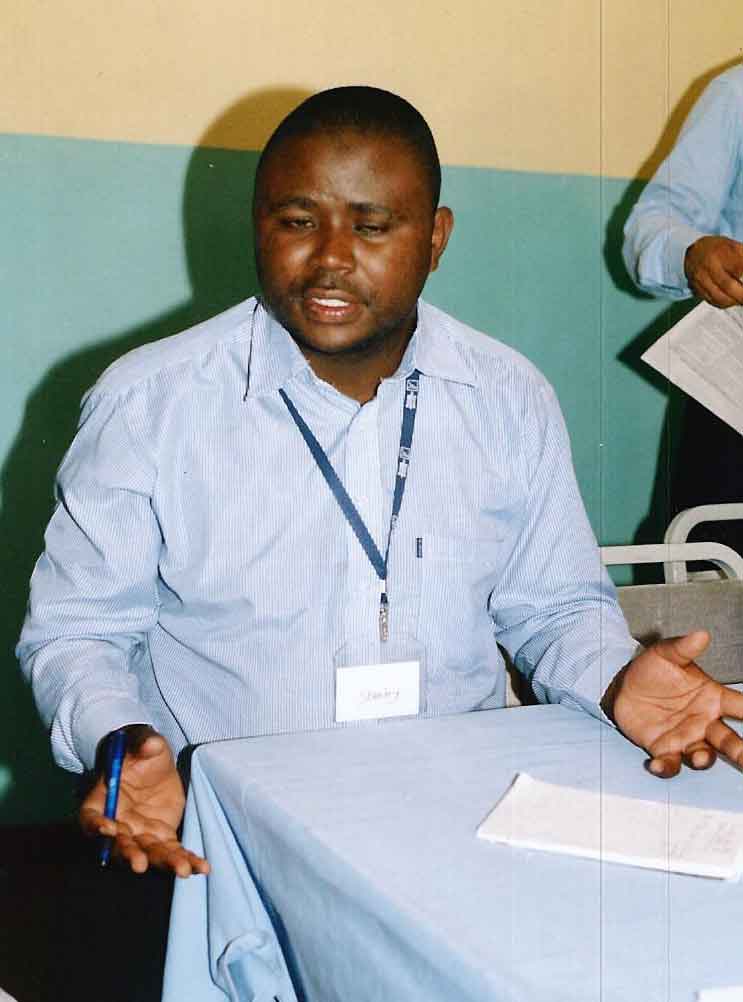 I have the greatest pleasure in introducing Stanley Onjezani Kenani. Stanley is a well known poet from Malawi. I have published his works in the print poetry journal, 'A Hudson View'. His poem 'Lilongwe at midnight' is being published in the coming issue of Hudson.
STANLEY ONJEZANI KENANI
Born in 1976, Stanley lives in Malawi and has read his poems at the Arts Alive Festival in Johannesburg, South Africa, Harare International Festival of the Arts in Zimbabwe, Struga Poetry Evenings in Macedonia and Poetry Africa in Durban, South Africa.

Some of the poets he has shared the stage with are Mahmoud Darwish (Palestine), Carolyn Forche (USA), Natalie Handal (Palestine), Chirikure Chirikure (Zimbabwe), Dennis Brutus (South Africa), Kereopetse Kgositsile (South Africa) and Kwame Dawes (Jamaica) among several others. His poems have been published in some prominent literary journals especially in South Africa. A member of the South African PEN, Kenani is a chartered accountant with the Association of Chartered Certified Accountants (ACCA), a Certified Public Accountant and a Certified Internal Auditor.
Lilongwe at midnight
- an e-mail to Nyamalikiti Nthiwatiwa[1] at Wits University , Johannesburg , South Africa
your theory-laden brain might think we
all dream sweet potatoes and ripe tomatoes
and a free Zimbabwe where billions
have become useless; where trillions
no longer matter; where counting
starts in zillions as valueless as
toilet sheet; where tyranny
has lost its democratic mask
but at The Diplomats[2] downtown Lilongwe
morality is competing in value with the Zim Dollars
down there in the gutter. Noise pollutes the city
deafening our ears with praise-songs of new democrats
night blends with the darkness in the minds of men –
a recipe for doom. This drinking and smoking
this erotic dancing by half-dressed queens
frustrates the efforts of an ambitious nation
under the cover of darkness there is a hit-and-run
a life poisoned by some stubborn virus
at home the spouse dreams a prosperous Darfur
forgotten voices paid attention for once
and a China that doesn't arrest poets[3]
her dreams are not suspicious of the darkness
the blanket that covers Lilongwe's evils
at midnight.
——————————————————————————–
[1] Nyamalikiti Nthiwatiwa is a Malawian poet
[2] The Diplomats is a famous nightclub in Lilongwe
[3] Chinese poet, Shi Tao, was imprisoned for 10 years in 2004 for exercising his freedom on speech